Evolving jobs, skills and training needs in social services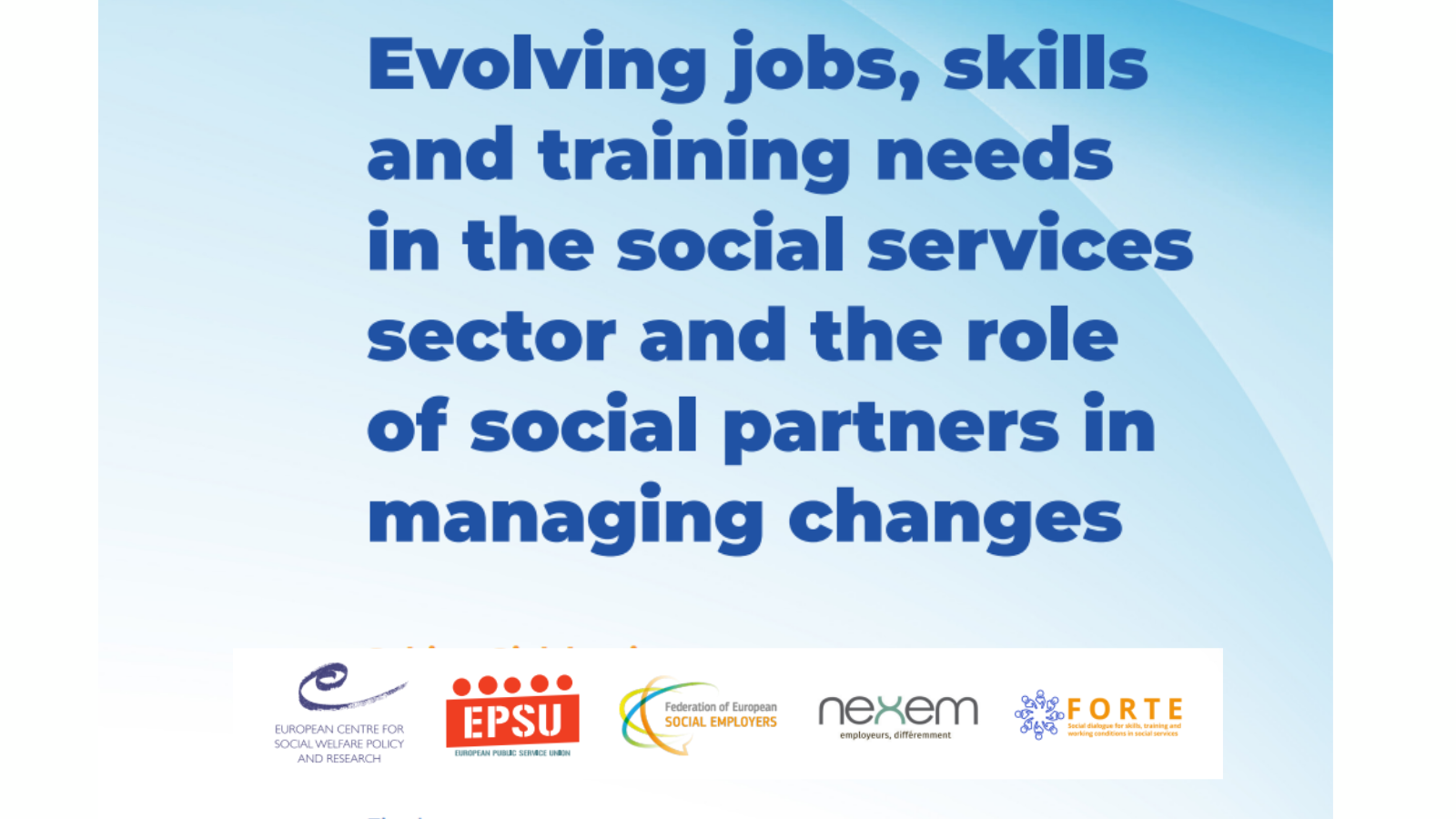 The research conducted by the European Centre for Social Welfare Policy and Research, examines the skills and training needs of workers in the changing landscape of social services provision and the potential of social dialogue to better meet these needs. It also provides an overview of the main trends and challenges in the sector and a set of policy recommendations.
The main report findings were presented during a Social Employers and EPSU joint seminar on 25 April. The seminar also brought together representatives from DG Employment, Cedefop, as well as employers' and employees' representatives to discuss skills expectations, perspectives and solutions for the social services sector.
Flaviana Teodosiu, from the European Commission, presented the European perspective on skills, outlining key elements of the EU Care Strategy workforce aspects and expectations for the European Year of Skills 2023.
Employers' and employees' representatives from ActiZ (NL), Agenzija Sapport (MT) and CFDT (FR) presented their good practices at national level, highlighting among others, the need for stronger ties between formal and informal care, close collaboration with educational institutions and investment in training to boost the attractiveness of the sector.
Finally, Ilias Livanos from CEDEFOP, provided some data from the 2023 Skills Forecast on the employment trends and the skills needs in long-term care sector. The skills forecast shows that the social services sector is one of the fastest growing sectors in the EU. However, there are big differences between countries in terms of the sector employment as a share of the total labour market, as well as in the employment forecast for the sector. It also shows that staff shortages are worst in health related jobs but also for personal care workers and care assistants.
During the seminar, the role of social partners and collective bargaining was highlighted to ensure safe and healthy working conditions and manage the changing job profiles.
The Social Employers and EPSU will continue working on skills and training needs as part of the Partnership for Skills in Long-Term Care: Driving Up Training and Lifelong Learning.