The Social Employers and EPSU release a joint Position Paper on the forthcoming European Care Strategy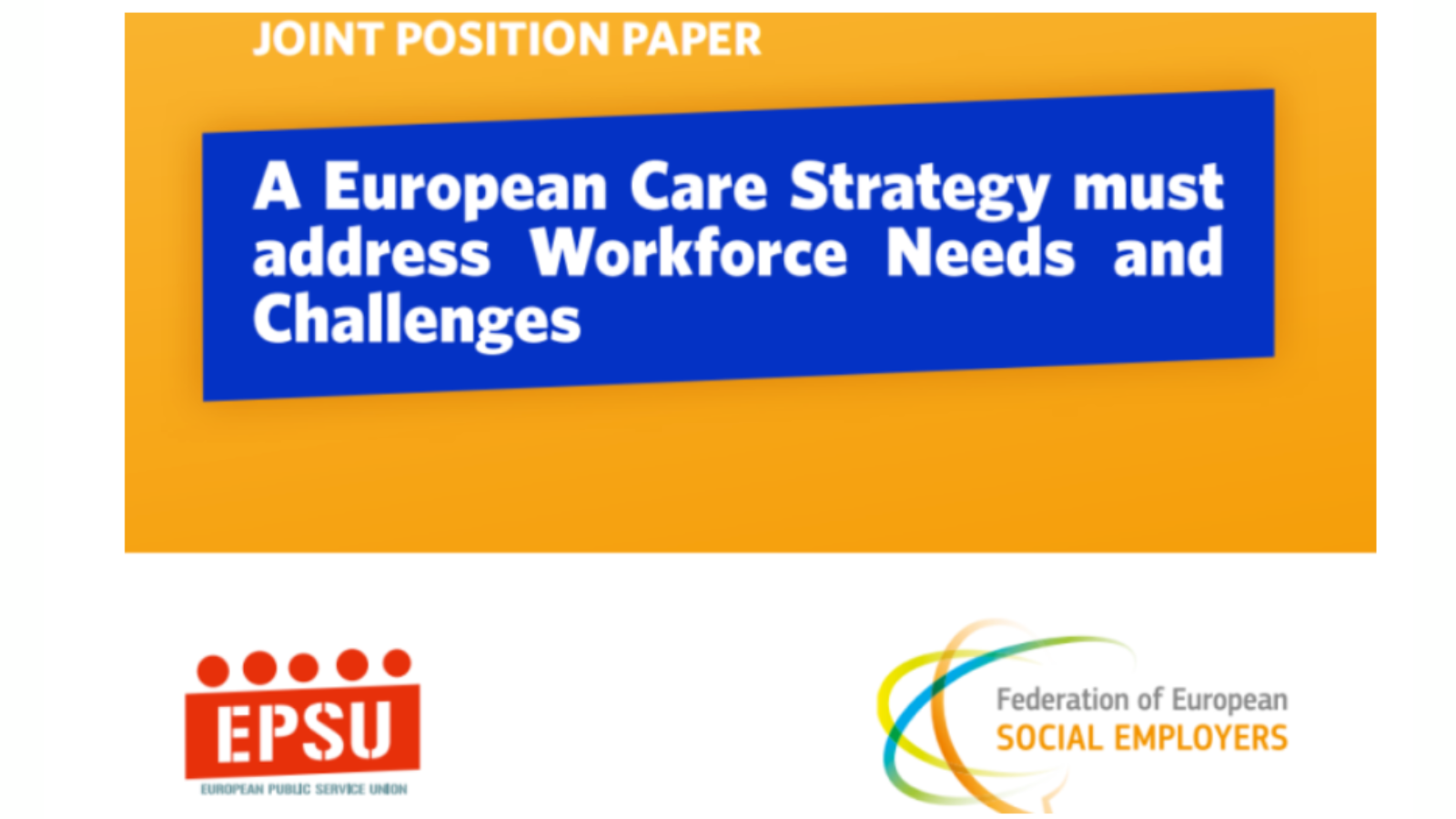 The Federation of European Social Employers and the European Federation of Public Service Unions (EPSU) publish a joint position paper calling for a Strategy that addresses and anticipates workforce needs and challenges in the social services sector.
The European Commission will propose a European Care Strategy in 2022, addressing both carers and care receivers, from childcare to long-term care. 
Social services are experiencing some major difficulties in terms of funding, staffing levels, recruitment and retention, gender balance, and an ageing workforce. In some EU countries, there is a declining number of students who are qualifying as carers. Demographic changes will only exacerbate the workforce shortages.  
To achieve affordable, accessible and high-quality care services, the European Care Strategy must highlight the crucial role and contribution of the 11 million workers in the social services sector and address and anticipate workforce needs and challenges. 
To deliver on its goals, a strong European Care Strategy must address these issues by taking into consideration: 
An integrated approach to care – health care and social care, informal and formal care, residential and home & community-based care. 

Quality working conditions, appropriate salaries, training and career paths and healthy / safe workplaces, in order to recruit and retain employees and to stimulate career interests for social services. 

Funding for social services as an investment in the future, not as a mere cost. 

Measures to ensure adequate, safe staffing levels.  

The need to improve the public's image of care work and its value to society. 

Investment in and use of technological and social innovations. 

The importance of developing social dialogue and supporting collective bargaining.

The full joint position paper is available in: EN, DE, FR, ES.