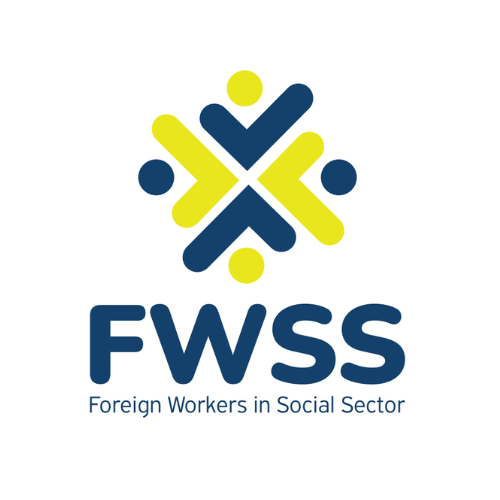 The foreign workers in social sector (FWSS) project aims to remove barriers and create equal opportunities for foreign workers to support their inclusion in the social care labour market. The project will develop guidelines and recommendations and create a vocational training program targeting HR and management in the sector.
Project website here.
Duration: February 2022 – July 2024
Funding: Erasmus+ Programme of the European Union 

Analysis of the state of play of foreign workers employment and legislation in the social services sector in 4 countries (Czech Republic, France, Belgium and Greece).
Creation of guidelines and recommendations.
Designing a vocational curriculum and training program for managers, HR managers and agencies in the social services sector.
  For more information, please contact:
  Tamara Gomez-Sanchez
  Project & Communication Officer
  Tamara.gomez-sanchez(at)socialemployers.eu