Energy crisis: from emergency measures to more sustainable social service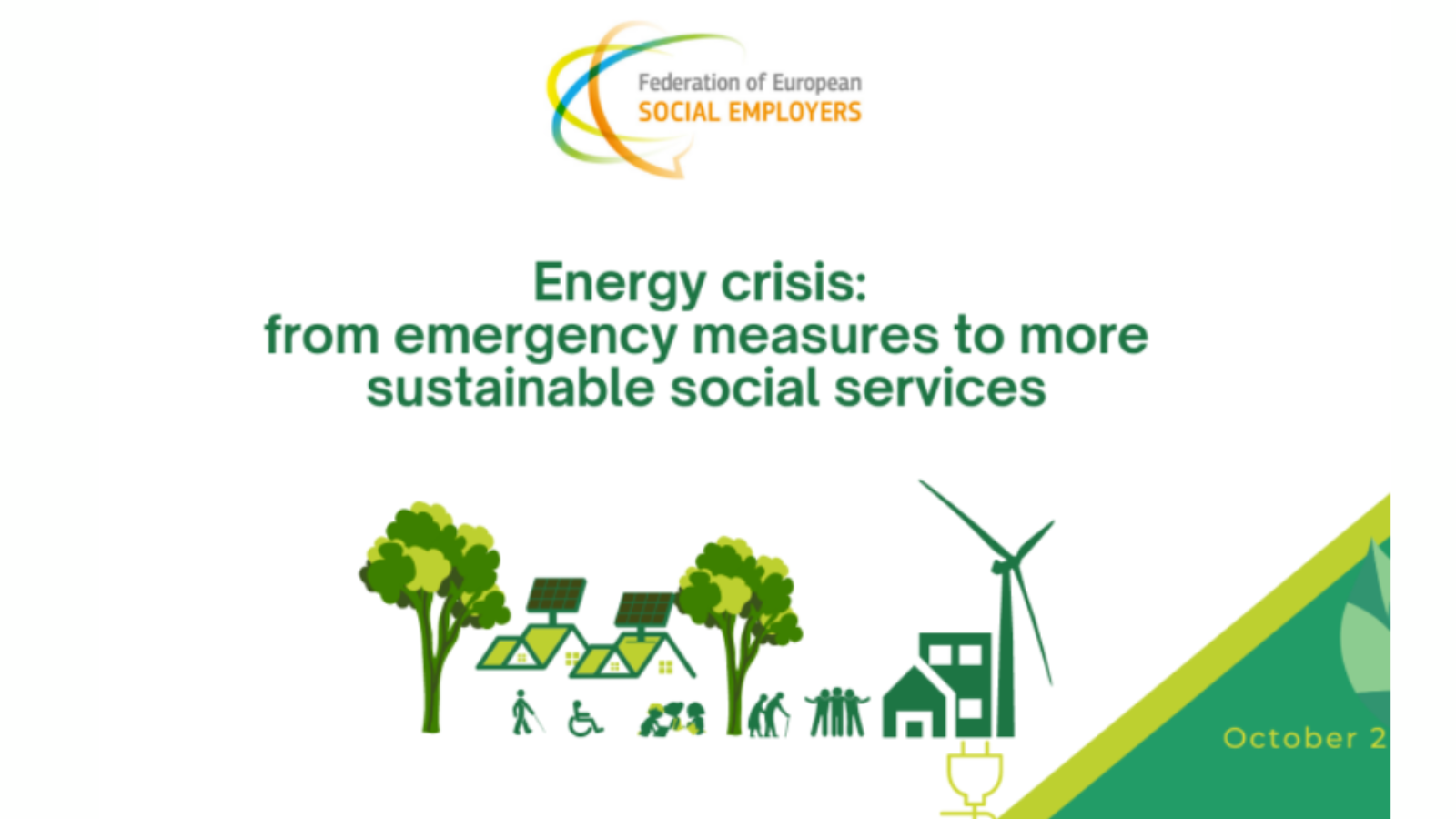 The Social Employers calls on its members to take emergency measures to face the current energy crisis.
The energy crisis and climate change are putting increasing pressure on societies, impacting especially elderly people, people with disabilities, children and other persons in vulnerable situations. This also has an important impact on the services delivered and in particular, on the energy budget.
With this document, the Social Employers presents measures that have been implemented by some social services providers across EU member states and calls for involvement at all levels. 
These emergency measures should also be extended into long-term actions to make services for people in vulnerable situation more sustainable.
The Social Employers calls for action in five main areas:
Temperature and lights management

Thermal insulation

Transportation policy

Structural works

Funding
Read the full paper here.